OH CANADA!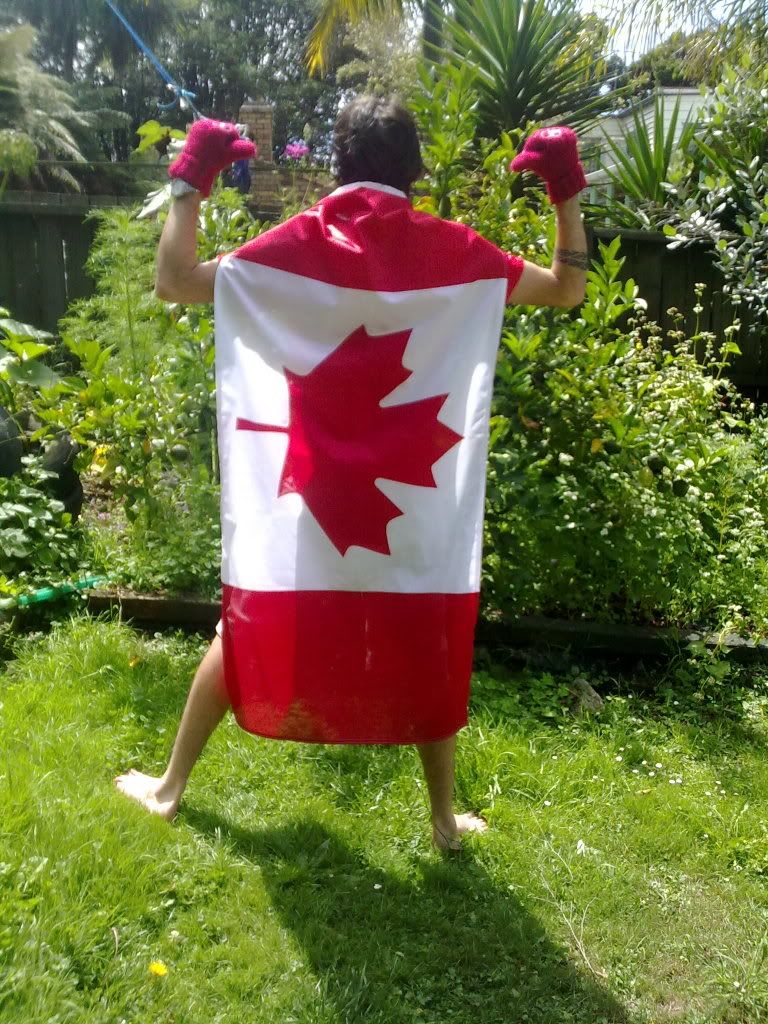 FINALLY Canada beat America taking home Gold in the mens Hockey in Vancouver. Phil, our visiting Canadian explained to me that it's the first time Canada have won in Gold in mens ice hockey on their own turf! And in his words :
"..its just amazing - I've got the bigest smile on my face right now. Man, watching the images from dundas in Toronto... it's just amazing! I I was just chatting with a buddie on facebook from Lauier University is just a riot right now. Man its just so amazing to be a Canadian right now!
We have one very excited fan running around our garden!
Downtown Toronto is a sea of fans braving the cold - Younge and Dundas has been closed due to the mob! Check out this twit video uploaded by a fan:


x